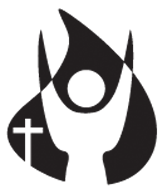 Sermon Series

The Kingdom
Matthew 4:17

From that time Jesus began to preach and to say,

"Repent, for the kingdom of heaven is at hand."
Jesus preached often on the Kingdom. Over the next several weeks we will explore the Kingdom and see if we can understand what Jesus taught.
Sermon Series

Let's Pray
Isaiah 56:7 (b)

For My house shall be called a house of prayer for all nations.
Our theme for 2018 is "Let's Pray". We are exploring Jesus' teachings on prayer and establishing our foundation as a church that prays.
Sep 9, 2018

The Impact of a Praying Church

Aug 19, 2018

Not A Word

Aug 12, 2018

Promise Sunday Response

Jul 29, 2018

Let's Pray – This Kind

Jul 22, 2018

Let's Pray – Christmas in July Part 3

Jul 15, 2018

Let's Pray – Christmas In July Part2

Jul 8, 2018

Let's Pray – Christmas In July Part 1

Jul 1, 2018

Let's Pray – One Prayer

Jun 24, 2018

Let's Pray – Where Are You Going?

Jun 17, 2018

Let's Pray – Our Father